The Oldest and Most Popular Internet-Based Information Resource on NRA Precision Pistol Shooting, the World's Greatest Sport!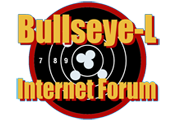 WORLD-WIDE FELLOWSHIP OF
BULLSEYE PISTOL SHOOTERS
On the right is the number of page views for this webpage since its beginning on Friday, 13 September 1996 as provided by Digits.com. This week, the daily average is 1367.6 page views per day.
New material was last added:

Daily Twitter and Facebook posts and Monthly Newsletters will mention when and where new material is added.
This website has been designed for and has been tested to render properly in all major browsers including mobile types.



However, we prefer Google Chrome as it provides the best results and discourage Internet Explorer as easily the worst.
In using this website, you are deemed to have read and agreed to the terms and conditions as posted HERE.
Support this information treasure and catalyst for the Bullseye Sport by purchasing advertising. Find out more about this economical yet highly "targeted" advertising by clicking HERE.
Items to promote our chosen sport!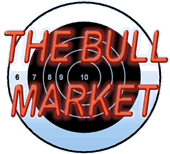 Entry Information
History of Camp Perry
Lodging, Dining and Fun
More Camp Perry Facts
Frequently Asked Questions
Survival Tips at Camp Perry
facebook

You may also view all of
our Twitter posts by visiting our
Facebook page with a click HERE.
* Indicates an article written by John Dreyer Copyright © .
Oldest and Most Popular Internet Resource on NRA Conventional Pistol Shooting